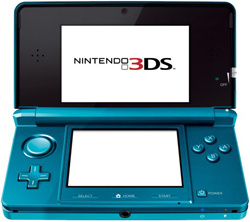 Nintendo
has said this week that thanks to a partnership with Boingo, the company is expanding its free Wi-Fi hotspots for
3DS
handheld users to 42 U.S airports.
Using the handheld, owners can use the hotspots to play online games, browse and purchase from the 3DS eStore and watch online videos.
The hotspots also give access to the Nintendo Zone, a virtual service that gives gamers coupons and promotional offers.
"With the holiday season approaching, more leisure travelers and families with children will fill our airports and have access to our hotspots," says Colby Goff, senior vice president of strategy and business development for Boingo Wireless (
Sutra
).
"Our state-of-the-art networks will provide Nintendo 3DS users with seamless connectivity and fast, reliable service to help them make the most of their travel downtime."
Before the airports, Nintendo had 29,000 3DS hotspots.