Spotify
has introduced their take on
Internet radio
for users of their new app enabled client.
To use the new feature you will need to be running the
preview version
of their software which adds support for
Spotify Apps
. When you look at an artist page in Spotify, you will be presented with an option to 'Start
Artist Radio
.'

Alternatively, you can use the Radio link on the left side to access an Internet radio station you've already created or stations created by others. There are also pre-configured stations available for various genres.
In some ways this may be the most interesting part of Spotify's service, simply because their license agreements with labels give them much broader streaming rights than other Internet radio providers.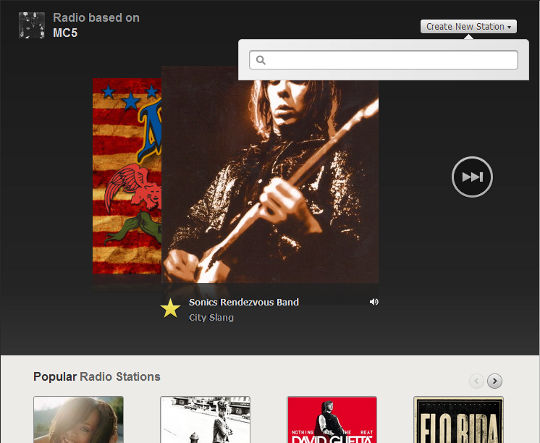 In particular, they do not have the limitation on the number of songs from a particular artist or album which can be played in a particular period of time. They can also allow you to skip an unlimited number of songs, something
Pandora
, for example, isn't allowed to do.
Which isn't to say they are superior to Pandora in every way. In fact Pandora's success has been built, in part, on the value of their
Music Genome
technology, which is used for making educated guesses about what you would like to hear on a particular station.
Unlike the typical, fully automated, methods of suggesting music, Pandora's system starts with the input of musicians who rate literally hundreds of characteristics of each song before it is added to their service. This is something a computer simply is not capable of doing in any meaningful way.
All these differences are quickly apparent when listening to an Artist Radio station. The variety of artists and song styles varies much less with Spotify than Pandora.
Of course there are plenty of people who might prefer either model. If you want more control over the music you listen to, Spotify is a quantum leap over other Internet Radio. If you prefer variety, Pandora would likely be a better fit.