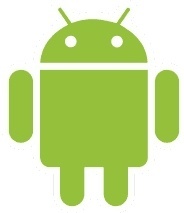 Here is today's list of 10 cent apps from the
Android
Market.
On Tuesday, the
Android
Market started an excellent promotion, offering 10 days of 10 popular apps for 10 cents.
Android's promotion is in celebration of 10 billion apps being downloaded from the market.
Kind of a weak list today, in my opinion (but please don't let that discourage you).
List, available now
from here
or via your
Android
phone/tablet:

Doodle Jump
SoundHound ∞
Roll in the Hole Other Locale: Roll in the Hole
Flick Soccer
Flight Control
Beautiful Widgets
Blow Up
Block Breaker 3 Unlimited HD
When I Get Bigger
SUPER KO BOXING! 2