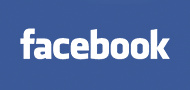 Samaritans inspired by U.S. measures.
The charity group says it wants to provide more help to people with suicidal tendencies through
Facebook
. In March, it partnered with Facebook to setup a system under which the social network is notified by users about messages that cause concern. Facebook would then pass on the details to the
Samaritans
, who attempt to contact the user by e-mail.
In the United States, Facebook has improved this system, putting potentially suicidal users in direct contact with support workers. Users who feel suicidal can talk to a trained crisis representative through Facebook's PM system, which might feel like a more familiar environment to talk for vulnerable people.
"This is the next stage,"
Nicola Peckett
, head of Samaritans communications,
told the BBC
.
"We would love to be able to do live chat on Facebook. It is a goal for us. It's just that we don't have the technology or the resources to do it yet."
Lifeline has revealed that it currently deals with about 50 people each day who it became aware of through Facebook.