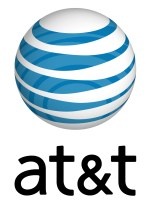 AT&T has officially killed its bid for T-Mobile, following government and corporate opposition.
The proposed $39 billion acquisition was facing a DOJ lawsuit and strong corporate resistance from other small carriers who rightfully insisted that the merger would cause a duopoly in the U.S. with Verizon on the
CDMA
side and AT&T on the
GSM
side.
AT&T press release statement:
The actions by the Federal Communications Commission and the Department of Justice to block this transaction do not change the realities of the U.S. wireless industry. It is one of the most fiercely competitive industries in the world, with a mounting need for more spectrum that has not diminished and must be addressed immediately. The AT&T and T-Mobile USA combination would have offered an interim solution to this spectrum shortage. In the absence of such steps, customers will be harmed and needed investment will be stifled.
The carrier will
book a
large $4 billion loss, a payment to T-Mobile's parent company Deutsche Telekom, as part of the pre-negotiated "break-up fee" should the deal fall through. Additionally, the company has to enter into a mobile roaming agreement with Telekom in the U.S., as long as it is "mutually beneficial to both."