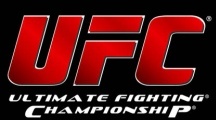 This is a quick article as a headsup to UFC fans out there.
UFC and
Microsoft
have teamed up (sponsored by the Marines) to make
UFC 141 Brock Lesnar vs Alistair Overeem
free, as long as you watch it via Xbox Live on your Xbox 360.
All you have to do is log in to your Xbox Live and download the UFC app from the Marketplace. From there, you can "purchase" the fight and the checkout will show up as $0.
The fight itself is next Friday, December 30th. For more info on the fight, check the official page:
http://www.ufc.com/event/UFC141
Pic via
SD
: