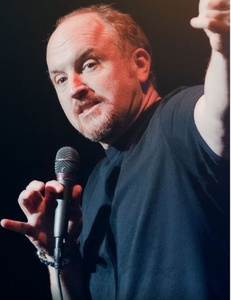 When comedian Louis CK decided to finance and
sell his video
,
Live At The Beacon
, himself, he didn't have any idea how successful it would be. Now he knows the answer is more than $1 million in sales in less than two weeks.
He announced the milestone last night while being interviewed by Jimmy Fallon.
"Yesterday we hit a million bucks,"
he said,
"that was ten days on sale."
One of the hallmarks of this experience for him has been honesty about the financial side of things. Not just how much he has made, but also his expenses. He took that a step further last night by talking about what he is doing with the money he has made so far:
I felt uncomfortable about having that much money, so I kind of broke it in four pieces. Two fifty went back to pay for the special, like I replenished my company. Another two fifty went to people that work for me, that work really hard. I gave them all bonuses. And then I took another 280 thousand and donated it to a bunch of charities.
Today he posted an update
on his website
saying:
I never viewed money as being "my money" I always saw it as "The money" It's a resource. if it pools up around me then it needs to be flushed back out into the system.

The thing is still on sale. I hope folks keep buying it. If I make another million, I'll give more of it away. I'll let you know when that happens because I like you getting to know what happened to your 5 dollars and bringing awareness to the bla bla bla.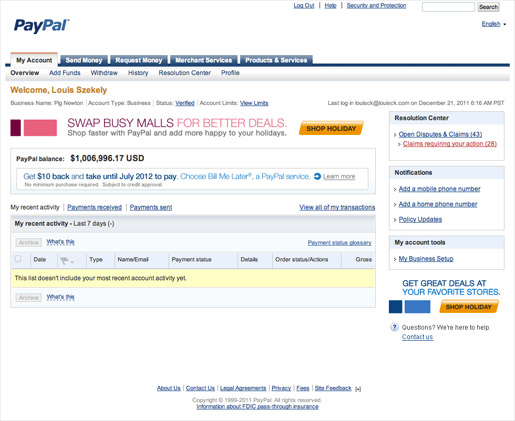 Image via louisck.net
Of course there's no reason to think that's the end of his earnings from the special, which you can still buy for just $5
from his website
. The download is DRM free, and can be downloaded in either SD (800x448) or HD (720p) H.264 format.
There is also an option to stream it. Access is limited to streaming it twice and downloading three times to save bandwidth costs. You can also
download artwork
for it for free.