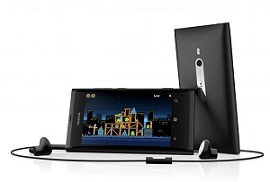 As Android and the
iPhone
continue to dominate the worldwide smartphone market,
Windows Phone
has yet to gain enough market share to be a serious competitor for either.
As more time passes with no signs that will change any time soon, Microsoft and their chief smartphone partner
Nokia
have appeared desperate to convince the world everything is going according to plan.
In September Nokia CEO
Stephen Elop described
Google
's acquisition of
Motorola Mobility
as a blow to Android. Later in the month Microsoft CEO
Steve Ballmer talked
up the importance of Nokia's dedication to Windows Phone to the exclusion of other platforms, particularly Android.
Despite all their optimistic talk, a few days layer a report from the
NPD Group
pointed out nearly half of all consumers didn't know enough about the Windows Phone platform to even
consider buying
in.
Apparently agreeing with that assessment,
Microsoft anted up
$44 million in October to promote their phones. Later that month he went on the offensive against Android, suggesting it is too confusing for the average person.
Now a
Yogesh Sapkale
, the deputy editor for India's
MoneyLife
claims the two companies waged a campaign to discredit his negative review of Nokia's flagship Windows Phone handset, the
Lumia 800
.
To be sure, Sapkale's article wasn't a thorough review of the phone by any stretch of the imagination. In fact he was purely commenting on the hardware specs when he called it the 'noPhone.'
Subsequently, he called out two people who posted negativecomments to his review, accusing them of being shills for Nokia and Microsoft. In a followup article he wrote [
via MoneyLife
]:
The first comments that appeared were posted by none other than the employees and associates of Nokia and Microsoft. Especially one commentator, Harish, who later realised his mistake of posting comment from his official IP address (from India) and changed it later, is the one who had written the maximum (nine so far) abusive posts. I wonder, if this is called good PR practice at Nokia and whether they believe that everything can be bought like the ad-extravaganza they created in newspapers and TV channels?
He was equally critical of someone he claims is a Microsoft employee, writing:
While Mr Agrawal has refrained from using abusive word, he had tried hard to convince us that 512MB performs better compared with 1GB or more memory. Since this argument is from somebody from Microsoft, I am really missing my good-old Win98 that used to run on just 32MB RAM unlike the latest Win7 that requires 4GB RAM on the lower side.
Was this actually a concerted effort from Microsoft and Nokia to improve the platform's image? According to at least on commenter to Sapkale's followup article, who claims to be a former Nokia employee, that's not likely. He said:
one thing that is very true for Nokia is a culture of openness, where people are not afraid of expressing their own opinions given they do it as private people.
Of course, when Microsoft appears to be involved, many people assume malicious intent. Whether that's true or not, Microsoft might be better off putting less effort into bashing more popular competitors and concentrating on promoting Windows Phone on its own merits.