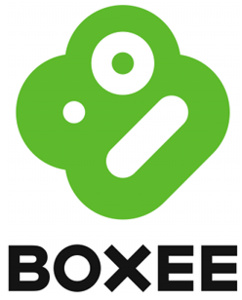 Boxee
has announced that the latest upgrade to their primarily web-based media player will be the last to feature
Windows
,
OS X
, and
Ubuntu Linux
versions so they can concentrate their efforts on the
Boxee Box
and mobile clients.
They broke the news in the
Boxee 1.5
announcement on their blog. Boxee 1.5, which adds a
Live TV feature
to the Boxee Box (with the purchase of a USB TV tuner) is currently being tested by a select group of Boxee Box owners, will be released into public beta in January.
The PC versions, albeit with fewer features, are already available from
Boxee's website
. They will be discontinued at the end of January, at which time they will disappear from the Boxee website.
Company spokesman
Andrew Kippen wrote
:
As many of you know we have been working on new versions for PC, Mac and Ubuntu. Today we are releasing a version of 1.5 for these platforms.

You can find this new version of Boxee for Mac, Windows, and Linux below:


Windows XP, Vista, Windows 7
Mac OS X 10.6+ (Intel only)
Ubuntu 11.10 (32 bit)

As a platform, we have been able to bring Boxee for Computers to about 85% of the Boxee Box in terms of features and functionality. Due to extensive DRM and certification requirements premium apps will not be available on the downloadable version of Boxee, most notably Netflix, VUDU, and Pandora (click here for a full list).

However, if you are using Boxee for file playback you should be pleasantly surprised with better file support, a new on screen display, better networking support, and a host of other features you can read about here.
The company's decision to discontinue the software that launched them into the headlines during a 2009
dispute with Hulu
appears to be something they have been considering for a while. Their decision not to support PCs for live TV certainly seemed to have foreshadowed this week's announcement.
If you are a long time user of their software, as I am, your initial reaction will probably not be positive. It is understandable if you feel a little betrayed by the company. But if you take a step back and consider the explanation, they make some good points.
The issue of DRM support is a big one for content providers. As Boxee tries to make sure their Boxee Box is compatible with services like Netflix and Vudu, and also competitive with the likes of Apple TV and the various offerings from Roku, DRM is an issue which has to be addressed.
Like it or not, the rules are set by the majority of content providers and Boxee will have to play by them to survive.
Additionally, the move toward TVs and Blu-ray players with both online capabilities and app support has relegated the HTPC to an even smaller niche than when Boxee first appeared on the scene. Once again, if you are a HTPC afficionado this probably doesn't matter to you, but it's understandable that Boxee would take it into account.
Fortunately this doesn't mean Boxee for the PC is dead. The software has its roots in open source, being a fork of the
XBMC
media player. For now at least, you can
download the sourcecode
for Boxee, up to version 1.5.0.23269 as of right now, from their website.
Even if no one picks up the torch to develop Boxee for the PC any further, at the very least what they have created can live on in its current state indefinitely. And, of course, XBMC continues to be developed. If you don't plan to switch to a Boxee Box, now might be a good time to give it a try.
You can find the latest stable release of XBMC,
for Windows
or OS X
(
Power PC version here
) in AfterDawn's software section.