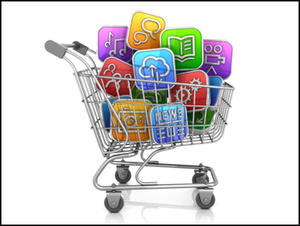 Last week, we reported that on Christmas day, alone, 6.8 million
iOS
and
Android
devices were activated, 353 percent higher than the average of the first 20 days of the month.
The figures came via Flurry, the mobile app research firm and the data showed off how popular the smartphone operating systems have really become.
Today, the firm has posted an even more impressive record-breaking number, the amount of apps downloaded in the last week of 2011. 1.2 billion apps were downloaded worldwide across both Android and iOS, a large 60 percent jump over the average weekly downloads in December, which normally comes in at 750 million.
On Christmas Day, 242 million applications were downloaded, and Americans downloaded the lion's share at 509 million of the worldwide total. Following the U.S. are China (99 million); the U.K. (81 million); Canada (41 million); Germany and France (40 million each).
(
Pic, source
)