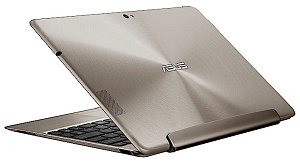 That was quick.
Within two days of the community learning that Asus' new quad-core tablet has a locked bootloader, the company has stated that it will be releasing an unlock tool.
Over the weekend, members of the XDA forums posted that the Prime has a 128-bit encrypted bootloader, making it a lot tougher for interested devs to create and run custom
ROMs
on the tablet.
Says
Asus
via their Facebook page:
Regarding the bootloader, the reason we chose to lock it is due to content providers' requirement for DRM client devices to be as secure as possible. ASUS supports Google DRM in order to provide users with a high quality video rental experience. Also, based on our experience, users who choose to root their devices risk breaking the system completely. However, we know there is demand in the modding community to have an unlocked bootloader. Therefore, ASUS is developing an unlock tool for that community. Please do note that if you choose to unlock your device, the ASUS warranty will be void, and Google video rental will also be unavailable because the device will be no longer protected by security mechanism.
Additionally, the tablet will get
Android
4.0 on January 12th:
"ASUS has been working hard to make the highly anticipated Android 4.0 Ice Cream Sandwich available on the Transformer Prime, and today, we have good news for you. Android 4.0 Ice Cream Sandwich FOTA worldwide update for the Transformer Prime will start from Jan 12th, 2012. Thank you for your patience and support through this process."
With the newly unlocked bootloader, and an official Android 4.0, the world's most powerful tablet just got even better.