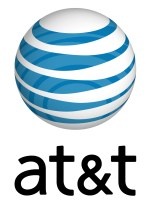 During today's build up to the opening of this year's Consumer Electronics Show (
CES
) in Las Vegas, which officially starts tomorrow,
AT&T
has announced some major additions to their lineup of
LTE
smartphones.
Perhaps the most anticipated announcement was a teaser for the new
Nokia Windows Phone
, which is set to be formally unveiled at a Nokia press conference in a couple hours. However they did offer significantly more details about the
HTC Titan II
, which has a 4.7 inch display, a 16 megapixel camera, and is powered by a 1.5GHz
Qualcomm
.
Leaks, rumors, and
general speculation
from
around the web
about the Nokia phone tell us it's an updated version of the
Lumia 800
with a bigger display, and of course, LTE support as well. That last part AT&T has officially confirmed.
Today they also officially announced an
Android
smartphone everyone knew was coming.
Samsung's Galaxy Note
has been upgraded with LTE support and some new capacitive buttons. They also announced two other Samsung Android models, the
Galaxy S II Skyrocket HD
with a 720p (1280×720) display and the eco-friendly
Exhilarate
, which is made from 80% recycled material.
AT&T's lineup of new Android phones will be rounded out by
Pantech's Element and Burst
and the first smartphone from
Sony
since their breakup with Ericcson. Like the Galaxy S II Skyrocket HD, the Sony
Xperia ion
has a 720p display.