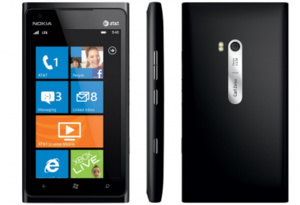 Investment bank Morgan Stanley has dubbed 2012 the year of the breakout for Windows Phone.
The bank expects
Nokia
to sell 37 million of the devices in the year, followed by 64 million in 2013. The handset maker has just launched its first devices, the
Lumia 710
, 800 and 900, some of which are launching around the world as we speak. The 900 flagship device was just announced at
CES
.
Furthermore, Morgan Stanley
says
HTC
will sell 6 million of the devices this year. The bank did not have estimates from
Samsung
or other handset makers, but the total could be over 50 million when all is said and done.
Microsoft
is expected to begin a large marketing campaign for the smartphone operating system, as is Nokia.
Nokia is looking to reverse its fortunes in the mobile phone industry, where it has been losing market share to
Android
and
iOS
.