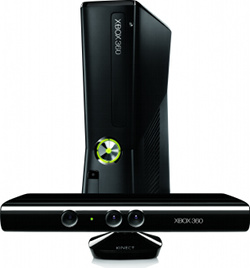 According to the latest NPD figures, the Xbox 360 was the lone bright spot for the video game industry in 2011.
Overall U.S. retail sales fell 8 percent year-over-year, while Microsoft's sales grew. Revenue for
Microsoft
came to $6.7 billion, up from $6.2 billion in 2010.
$4.6 billion of that figure came from software and accessories with the rest from hardware sales.
Kinect
sales were through the roof, reaching 18 million worldwide.
While they did not disclose
the exact figures
, NPD's Anita Frazier says the
Wii
and PS3 were "neck and neck for second place."
Overall, total retail sales fell to $17.02 billion, non-PC hardware fell 11 percent to $5.58 billion and non-PC software fell 6 percent to $8.83 billion. Accessories saw the biggest slide, down just over 11 percent to $2.61 billion.