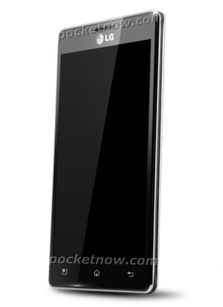 Following the announcement of the Optimus Pad
LTE
, details have leaked for a high-end
LG
smartphone, their most powerful yet.
If accurate, rumors have LG unveiling the monster device at next month's
Mobile World Congress
event in Barcelona.
The LG
X3
will run on a quad-core Tegra 3 CPU, have a large 1,280x720-
pixel
4.7-inch display, run on
Android
4.0.x, have dual cameras 8MP/1.3MP, 16GB internal storage, LTE and HSPA+ radios,
NFC
and a large 2000mAh battery. Additionally, the device will be relatively thin, at just under 9mm.
LG is one of the largest phone makers in the world, by volume, but its smartphones have not necessarily caught fire in the United States.
Cnet
speculates the new phone will hit the States in April or May.