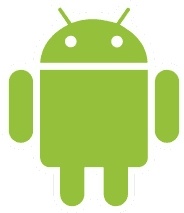 Android
is well on its way to controlling the tablet market, although
Apple
continues to see impressive growth in the sector, as well.
Apple, which at one point had 97 percent of the global market share, is down to 57.6 percent share, followed by 39.1 percent for Android. In the Q4 2011, Apple sold 15.4 million iPads while a handful of manufacturers including
Asus
,
Motorola
,
HTC
and
Samsung
sold 10.5 million Android-based tablets.
Microsoft
was a distant third with 1.5 percent share, with 400,000 Windows 7 tablets being sold during the quarter.
To show how strong Android's growth is, Apple had 68.2 percent share in the Q4 2010, and Android was in second at 29 percent.
Says one analyst
:
"Dozens of Android models distributed across multiple countries by numerous brands such as Amazon, Samsung, Asus and others have been driving volumes. Android is so far proving relatively popular with tablet manufacturers despite nagging concerns about fragmentation of Android's operating system, user-interface and app store ecosystem."
Two generations in and Apple still has a strong lead in a market that is seeing exponential growth, but will Android 4.0 finally put fragmentation problems to rest?