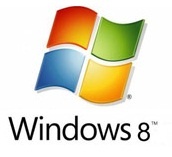 As
Microsoft
continues to extensively cover minute details about changes in
Windows 8
, they seem unwilling to address important questions about differences between the
ARM
and
x86
versions.
Considering ARM support is a cornerstone of their strategy for tablet support, which in turn is the primary focus of Windows 8, this has raised suspicions about Microsoft's plans. It appears to suggest the answers would be do more damage than the rampant speculation about their ulterior motives already has.
The two biggest unanswered questions are whether
WoA
(Windows on Arm) will be restricted to
Metro Style
apps and why disabling
Secure Boot
on ARM devices will be forbidden. Last month
we explored
how restricting WoA to Metro UI and the Secure Boot requirement could be used to create a walled garden ecosystem similar to Apple's iOS devices.
Windows Phone
is already built around a walled garden. Given the iPad's incredible success, it seems logical Microsoft would copy this approach for tablets as wee, but maybe that doesn't mean abandoning the desktop UI. In fact,
yesterday's post
to the Building Windows 8 blog talked about optimizations for desktop programs on SOC (System On a Chip) architecture, which is dominated by ARM processors right now.
A post
to a Russian forum two weeks ago may explain how the desktop UI would work in a walled garden. In addition to a claim that Windows Phone is being redesigned based on Windows 8, which was
later confirmed
by other reliable sources, there was a revelation about Windows 8 desktop apps:
WOA platforms will require that all desktop binary images be signed with a trusted Microsoft certificate. Any unsigned code will fail to load ... This ... does not cover Metro Style applications for which there is a separately documented signing requirement and developer licensing
If true, that would mean Microsoft does plan to include the traditional desktop UI in WoA, but with restrictions similar to the Metro UI. Obviously we don't know that it's true yet, or what requirements Microsoft might impose on desktop programs. But we do know Microsoft doesn't want to talk about the Secure Boot issue.
I recently contacted them to ask if Secure Boot indicated plans for a walled garden they declined to comment. Instead they directed me to
a blog post
from last year which doesn't appear to relevant to WoA. In particular, it promises users will have the ability to turn Secure Boot off, but their
publicly available
requirements for system builders say this doesn't apply to ARM:
On non-ARM systems, it is required to implement the ability to disable Secure Boot via firmware setup. A physically present user must be allowed to disable Secure Boot via firmware setup without possession of PKpriv. Programmatic disabling of Secure Boot either during Boot Services or after exiting EFI Boot Services MUST NOT be possible. Disabling Secure MUST NOT be possible on ARM systems.