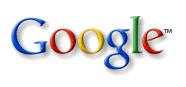 Dropbox
better hope the report is not accurate.
The
WSJ
is reporting today that Google is preparing a cloud-drive competitor that will be launched in the coming months.
Such a service would directly compete with Dropbox, BitCasa, Amazon CloudDrive and others that offer cloud storage and syncing capabilities for a price. For example, Dropbox offers the first 2GB free (with ability to get more for free) but then charges $10 for 50GB, or double that for 100GB.
If accurate, the report says Google's service will be free for all Google users, unless they require "a large amount of storage."
The so-called "G-Drive" has been rumored for years, but Google shut down the project in 2008.
There were little other details about the purported service, but it is expected to work exactly like its competitors, although with a little Google "twist."