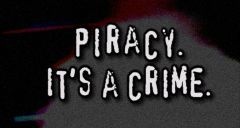 Thanks to a new academic paper from researchers at the University of Minnesota and Wellesley College, the world has more evidence that piracy via torrents has no real effect on the U.S. movie box office.
Internationally, however, downloads and revenue were more correlated, and the researchers blamed delayed release windows for that phenomenon.
In their paper, called '
Reel Piracy: The Effect of Online Film Piracy on International Box Office Sales
," the researchers concluded that "the longer it takes before a movie is released internationally, the more box office revenues are impacted through piracy," says
TF
.
Continues the report:
"We find that longer release windows are associated with decreased box office returns, even after controlling for film and country fixed effects. This relationship is much stronger in contexts where piracy is more prevalent: after BitTorrent?s adoption and in heavily pirated genres."

"Our findings indicate that, as a lower bound, international box office returns in our sample were at least 7 percent lower than they would have been in the absence of pre-release piracy."
Unlike the MPAA's claims, however, the report says piracy has no profound effect on the U.S. box office