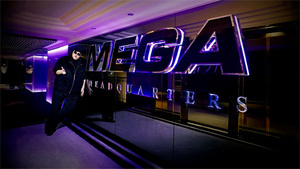 Authorities have seized another $50 million of Megaupload-related assets.
The government
also added
that the company had 66.6 million registered users, far below the site's claims of 180 million. Only 5.86 million of those users ever uploaded files,
"demonstrating that more than 90 percent of their registered users only used the defendant's system to download."
Along with the newly seized assets, the officials pressed new charges against the arrested members alleging that "Megaupload falsely represented to rights holders that it had removed infringing works from its servers."
The site was taken down last month, Megaupload and its owners are accused of taking over $500 million from copyright holders due to piracy, and cashing in on $175 million in profits from ads and premium subscriptions. Calling the group "Mega Conspiracy," the original indictment reads:
"In exchange for payment, the Mega Conspiracy provides fast reproduction and distribution of infringing copies of copyrighted works from its servers located around the world."
In the days leading up to the shutdown, Megaupload accounted for about 35 percent of all file-sharing downloads. When a global raid took the site down last month, the entire Internet saw traffic fall about 2 percent.