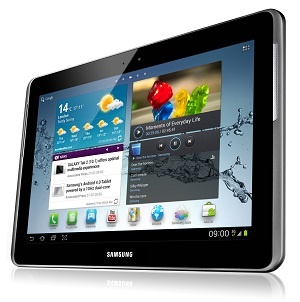 Samsung
executive Hankil Yoon has
come clean today
, admitting that the company "is not doing very well in the tablet market."
The statement comes just a day after
Android
boss Andy Rubin noted that Samsung's Galaxy line were the highest-selling Android tablets on the market (not including the Kindle Fire and Nook Color/Tablet). If both execs are telling the truth, it would appear that Android is struggling in the tablet market.
Regardless, on the phone side Samsung has been extremely successful, with their
Galaxy S II
hitting 20 million units sold despite being delayed in the U.S. for 5 months.
Yoon says the company expects 10 million Galaxy Notes to be sold, and that the large-screened phone will completely cannibalize sales of the original
Galaxy Tab 10.1
. The company also just revealed its Galaxy Tab 10.1 and
Galaxy Note
10.1, along with updated versions of their 7-inch tablets.
Samsung elaborated on Yoon's original statements:
"Seeking to kill your own product by releasing increasingly compelling devices might position Samsung as a confident brand. A brand ambitious to improve its products so that the choice for consumers is between several Samsung products rather than between Samsung and its competitors? products."