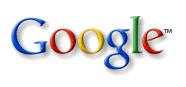 Google has been sued, again, over invasion of privacy.
The French villager was caught urinating by Google's camera teams, and the image is available on Google's Street View part of Maps.
That photo,
the man says
, has made him the butt of jokes in his small village. Although it is Google's policy to blur faces, the village is small enough that he was still recognizable.
In the suit, the man is seeking 10,000 euros in damages and demanding the picture be replaced.
A French court will make the ruling on the complaint on March 15.