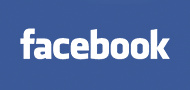 Facebook apologizes for inconvenience caused.
The mega-popular social network was unreachable for European users for a couple of hours on Wednesday. The firm's smartphone and tablet apps were also unusable.
With over 850 million users worldwide, when Facebook goes down, a lot of people notice very quickly. On
Twitter
today, #facebookdown became a trending topic very quickly.
"Today we experienced technical difficulties causing the site to be unavailable for a number of users in Europe,"
the company
said in a statement
.
"The issue has been resolved and everyone should now have access to Facebook. We apologise for any inconvenience."
Far from being just a minor inconvenience to Facebook addicts, the social network has other reasons to make sure it rarely ever goes down.
Facebook Connect
, for example, is a service which allows websites to enable users to login with their Facebook credentials instead of having to create new accounts. If users are unable to use Facebook's login service, it now affects thousands more websites than just Facebook itself.