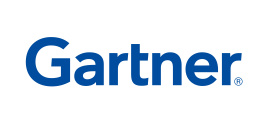 According to research firm Gartner, PC shipments will remain weak this year, thanks to ever-increasing competition from tablets and smartphones.
Shipments will grow a paltry 4.4 percent in 2012, to 368 million units, says Gartner, a strong improvement from the 0.5 percent rate in 2011, but well below historical averages.
Says research director Ranjit Atwal:
"PC shipments will remain weak in 2012, as the PC market plays catch up in bringing a new level of innovation that consumers want to see in devices they purchase. The real question is whether Windows 8 (Microsoft's upcoming operating system) and ultrabooks will create the compelling offering that gets the earlier adopter of devices excited about PCs again."
The iPad will not be the only competition, however,
says Atwal
. Smartphones have become so high-end that they to have eaten the PC's share of the market:
"The use of applications such as email, social networking and Internet access, that were traditionally the domain of the PC, are now being used across media tablets and smartphones, making these devices in some cases more valued and attractive propositions. Consumers will now look at a task that they have to perform, and they will determine which device will allow them to perform such a task in the most effective, fun and convenient way. The device has to meet the user needs not the other way round."
Ultrabooks will be a great growth
driver
for PCs, concludes Gartner, with growth expected to be over 50 percent in the next few years.