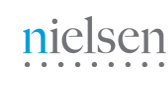 According to
Nielsen
, 56 percent of U.S. households have at least one current generation gaming console.
That figure is up from 50 percent last year, and is accurate as of January.
Additionally, the firm says there "is increasing overlap and competition in the mobile / handheld / tablet gaming space with 66 percent of households with kids age 6-12 that own a
Nintendo DS
or
Sony PSP
also having an
Apple
iOS
device."
On the other end of the spectrum,
Android
OS gaming is peak amongst adults aged 25-34.
Gamers are also increasingly getting distracted and play across multiple devices. 24 percent play on a combination of two consoles, PCs or handheld/tablet/mobile phones and 6 percent play on all three.