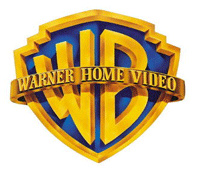 Since its launch, the
UltraViolet
movie cloud locker service has seen its share of ups-and-downs, but it appears to now be receiving a large push from Warner Home Entertainment.
Kevin Tsujihara, president of Warner Home Entertainment Group, says the group will start a disc-to-digital program that will help drive adoption of UV, as well as bring traffic to the movie recommendation site Flixster.
Tsujihara says there are currently 20 billion movie discs owned in domestic households around the world and there are only 32 UV releases with another 150 planned for release this year.
Warner is working with retailers
like Wal-Mart and Best Buy to offer technology that will allow consumers to bring in their discs and have them uploaded to the UltraViolet cloud for playback anywhere. If you purchase your discs online (via Amazon for example) you will be sent emails asking if you want to convert the discs to UV. All converted files will have the UV
DRM
embedded.
The second part of the campaign involved the recommendation engine Flixster. All Warner UV buyers need to register for a free Flixster user account and use the site to manage their collections. Flixster will also be adding a store where users can import their rental data from
iTunes
, Netflix and Hulu and see recommendations or share what they are watching.
Warner is looking to add Flixster apps to the PS3, Xbox 360, Roku and "all web-connected
Blu-ray
players" in the near future.