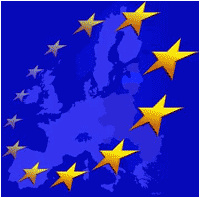 European Commission and Department of Justice (DoJ) collaborating.
Both the
European Commission
and the
U.S. Department of Justice (DoJ)
are investigating whether Apple Inc. and a group of e-book publishers collaborated to raise prices across the industry. The European Commission is open to settling that antitrust complaint but only after the allegations are fully dealt with.
Meanwhile, European Commissioner for Competition,
Joaquin Almunia
, has told the media that the EC is working with the U.S. Department of Justice (DoJ) on another similar case involving the e-book market.
"Because the e-books market is growing very fast, we are worried about the development of practices that do not exist for physical books, such as collusion between publishers on prices,"
Almunia said
.
"This possibility of a settlement is only open in the case the publishers will be ready to remove all our objections."
In the EU, Apple and several publishers will have the option to offer concessions in order to avoid fines or being forced to admit wrongdoing in the market, but Almunia said there are no settlement talks right now, and appears determined to get an answer on whether or not the companies did conspire to fix prices.
The U.S. Department of Justice
indicated last week that it would sue Apple and five publishers
.