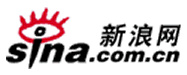 Chinese fans of the micro-blogging network Sina Weibo will be forced to verify their identities if they want to keep posting past March 16th, the government's mandated deadline.
Weibo
says
it only expects 60 percent of users to reveal their name and phone number before the deadline, with the other 40 percent being kicked off the service until they verify their info.
The service, which is almost identical to Twitter, has 260 million users. Twitter, based in the U.S., is blocked in China.
Chinese officials mandated the deadline in an effort to "stop the spread of harmful false rumors" in the nation.
The "Great Firewall of China" closely monitors social networks, news sites and blogs and blocks Facebook, Twitter and other social media sites where news can spread quickly and efficiently.