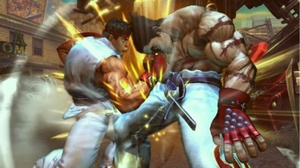 Capcom
has confirmed
that they intentionally included but then locked out numerous features of the just-released Street Fighter X Tekken in an effort to later sell that content as DLC (downloadable content).
On the retail disc, the content is available but locked down, including 14 new unannounced characters and costumes, character colors, gems and quick combo presets.

To unlock all the characters will cost you $20, and Capcom will only make them available later this year after the game is released for the Vita.

Each alternate costume will cost $1 and the gems and colors will likely cost a bit less than that. Altogether, to unlock all the character and clothes and other DLC, it will cost gamers $120 for the content which already exists on the retail disc.

Additionally, Capcom advertised a multiplayer feature for the Xbox 360 but removed it right before launch, quietly. In fact, the feature, which is a mix and match of online and offline players for scramble battles and pair play battles, is still noted in the instruction manual.