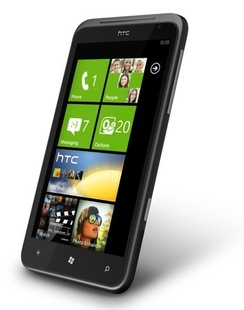 Microsoft's "Smoked by Windows Phone" campaign is allowing smartphone owners near
Microsoft
retail stores to trade in any old smartphone (that is activated) for a brand new Windows Phone 7.5 device.
The promotion is completely free, the only issue is you must walk into an actual retail store, and there aren't too many, especially not on the east coast.
Additionally, the
Nokia Lumia 800
is excluded from the deal.
How it works (instructions via
SD
):
1) Get an old smartphone (you may already own one); Android, BlackBerry, iPhone, PalmOS, WebOS, Symbian
2) Get it activated somehow (although not every store checks, some do, so you'll want to make sure it has phone and data on it when you go into the store).
3) Go to your local B&M Microsoft Store and tell them you want to take the "Windows Phone Challenge."
4) Lose the contest.
5) Fill out recycling paperwork.
6) Give them your old smartphone (make sure you format it beforehand as you don't get to keep your old phone).
7) Walk away with a brand new Windows Phone with no contract attached.
The phone you bring in can be from any carrier, including regionals like Virgin.
Phones available to be traded in for are the
HTC Titan
and
Samsung
Focus S on AT&T, the
HTC Radar
and
Nokia
710 on T-Mobile and the
HTC
Trophy on Verizon.
Microsoft has a retail store locator here (mainly on west coast):
Microsoft Stores