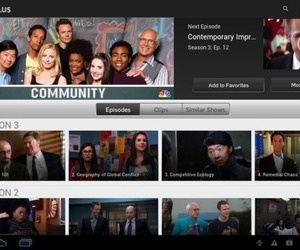 While Hulu Plus has been available for numerous
Android
devices since last year, only two of those devices were tablets, leaving fans out in the cold.
As of today, Hulu has made its Plus service available for 7 new tablets, along with a new UI.
The new devices are the
Asus Eee Pad Transformer
Prime,
Eee Pad Transformer
,
Motorola
Xoom, Motorola Xyboard 10.1,
Toshiba
Thrive,
Acer
Iconia, and
LG
G-Slate.
Hulu's new UI has a completely "updated design with large, colorful thumbnails for each show, and side-to-side navigation," says
Verge
.
In a statement, Hulu says this is just an initial rollout for the updated service on tablets, with many more to be announced over the coming months.