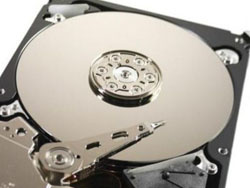 Last year, a historical flood in Thailand left 13 million people homeless and a significant amount of factories with over 3 feet of water.
Many of those factories were used to produce hard drives and the flood has led to a industry that has huge demand and small supply equaling bad news for consumers. In fact, over a few months, average prices on HDDs rose 47 percent, taking Western Digital's margins from 19 percent to a healthy 32 percent, even more than
Apple
makes on some of its devices.
Today, research firm IDC says that although supply is coming back quickly, the HDD makers are in no rush to drop the prices back to pre-flood times.
Says IDC:
"HDD vendors are taking advantage of this opportunity to reset prices and recover some of the excessive price erosion that began in 2009."
John Rydning of IDC says the higher margins will let HDD makers create new tech into the future, but the R&D now will likely not be seen in consumer products for another two years.