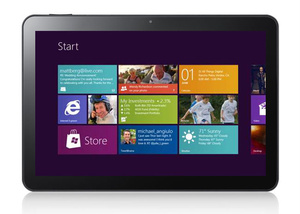 Microsoft
will reportedly push 32 Windows 8 tablets to the market in 2012 in an effort to steal share away from
Apple
.
The iPad currently has 68 percent global market share, with
Android
accounting for the rest.
In a plan with Intel
, Microsoft hopes to bring that Apple figure down to under 50 percent by the middle of 2013. A
Digitimes
source says they expect all these tablets to ship before the end of the year, even with Windows 8 only being released in September or October.
Perhaps more importantly more consumers is the price, which the site believes will start at $250 for entry-level devices.
At that price point, the devices will directly compete with the Amazon Kindle Fire and Google's rumored upcoming Nexus tablet. Apple, for its part, has been rumored to be releasing a $300 iPad "Mini" which will weigh in at around 8 inches.