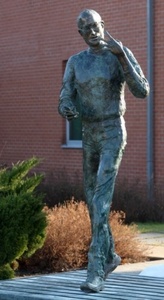 In 2008,
Apple
applied for a patent for ad-supported operating systems in which users would receive the operating system at a largely discounted price (or even free) in exchange for having to watch occasional advertisements.
Steve Jobs was listed as the lead inventor on the patent, which eventually surfaced in 2009.
Ken Segall's new book, "Insanely Simple: The Obsession That Drives Apple's Success,"
reports that
Jobs looked to originally implement the OS starting in 1999 with the release of OS 9.
At the time, the Mac OS cost $99 to upgrade, but Jobs had the idea to sell the full price upgrade alongside a second version which would be free and supported by ads. Apple would win either way as it would generate money through advertising whilst also gaining market share as more people moved to Mac due to the price. If a free user ever wanted to get rid of ads, they could update to the full-price version.
In Jobs' visions, the ad-supported version of Mac OS 9 would have displayed "a 60-second commercial from a "premium" company at startup, with the ads occasionally being automatically swapped out for new ones over the Internet." Targeted ads were also expected, such as one from
Epson
whenever a user's printer ran low on ink.
It is unclear why Jobs eventually scrapped the idea.