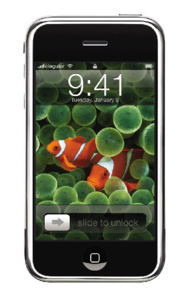 Former Apple executive Tony Fadell has revealed this week that the company considered adding a physical keyboard to the original iPhone.
Of course, the company ultimately decided on the multitouch design that changed the entire smartphone market.

Fadell, who was dubbed an "iPod guru" during his time at the company, says in 2007 the company narrowed down designs to three prototypes. He eventually left the company in 2010 to start Nest, a company building smart thermostats.

The three designs were one of an iPod/Phone hybrid, an iPhone with keyboard and then the final model. Before the iPhone, the general market trend was full QWERTY keyboards, with BlackBerry dominating America. The iPhone was also one of the first with a capacitive touchscreen, moving away from the resistive touchscreens on previous devices that required a stylus and made virtual keyboards almost useless.

It is clear the company made the right decision, as the market is now entirely dominated by touchscreen phones, with some majors, like HTC, announcing they will be retiring QWERTY keyboards for good.