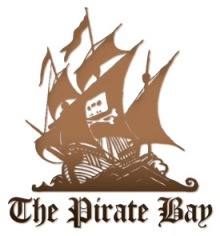 Last week, the High Court ruled that all UK ISPs must block The Pirate Bay.
Sky, Everything Everywhere, TalkTalk, O2 and Virgin Media must now block all access to the Swedish file sharing site but it appears the ruling is doing wonders for the site's traffic.
A source from the site has told
Torrentfreak
that The Pirate Bay's traffic has actually increased by over 12 million following the court ruling.
"We should write a thank you letter to the BPI,"
says the source.
The ban began on Wednesday when Virgin Media's four million customers lost access, followed by other ISPs throughout the week.
As expected, The Pirate Bay did not take the ban lightly, and offered a work-around and a call to arms:
As usual there are easy ways to circumvent the block. Use a VPN service to be anonymous and get an uncensored internet access, you should do this anyhow. Or use TOR, I2P or some other darknet with access to the internets. Change your DNS settings with OpenDNS. Or use googles DNS servers... we could go on...But don't forget that we can't allow this shit to happen. Next time they're coming for something else. And yes, there will be a next time if we don't stop them. Write to your ISP and tell them to appeal the case. Write to your local MPs and tell them that this is not allowed. Make sure your voice is heard. Remember, we're all the pirate bay, and we must stand united against the censorship from our opponents!