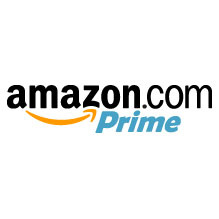 Amazon has announced its new efforts to create original content for the Amazon Prime
streaming
video service.
The e-tailer will actively develop comedy and children's TV shows to be distributed over the service which is free to all Amazon Prime subscribers. Prime costs $79 per year and entitles users to free two-day shipping on most items and highly discounted one-day or same-day shipping.
Aspiring writers and filmmakers can submit ideas for television series to the Amazon Studios unit and the company will select one project per month and test it for viability with an audience before taking it to development.
Explains
Reuters
:
"Within 45 days of getting pilot TV scripts, Amazon said it will either extend an option on the project for $10,000 or ask the creator to put the idea on the Amazon Studios website. If the company decides to distribute a full-budget series, the creator will get $55,000 and up to 5 percent of Amazon's net receipts from toy and T-shirt licensing, and other royalties and bonuses."
The move comes on the heels of Netflix putting significant money down to move into the original content business. Netflix's first original series, "Lilyhammer" is available now and four other shows, including a new season of cult-classic "Arrested Development," will hit in 2013.
Amazon's Studio unit has received 7000 scripts and 700 test movies since opening in 2010, with 15 movie projects already under development.