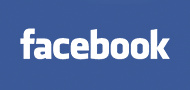 21-year-old Gareth Crosskey has been sentenced to one-year in prison for hacking into an American's Facebook account.
Crosskey plead guilty to two counts of breaching the UK's Computer Misuse Act of 1990.
The UK citizen was accused of hacking into the account on January 12, 2011. It remains unclear why he hacked the account and what relationship there was between the two.
After the crime, the victim contacted the FBI who eventually traced the source back to the UK. U.S. agents then passed the case onto the Metropolitan Police Central e-crime Unit (
PCeU
).
The official charges were one count of using a computer to gain unauthorised access to a program/data and one count of performing unauthorised acts with intent to impair operation of, or prevent/hinder access to, a computer.
"The PCeU are working to detect and bring before the courts those responsible for this type of offence. Today's result should act as a deterrant to any individuals thinking of participating in this type of criminal activity,"
added PCeU spokesperson (via
ZDet
).
"By taking swift action, PCeU officers were able to quickly detain Crosskey thereby preventing further disruption to the victim."