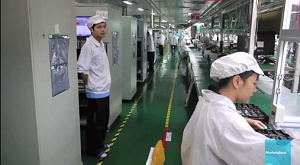 Foxconn has announced that it will spend over $200 million to build a new factory dedicated to
Apple
iOS
devices.
The new factory will total 430,000 square feet and will employ up to 36,000 workers.
According to
sources
, the factory will output $1 billion of Apple products every year.
Construction begins in October, and is expected to be completed by earl 2013.
Last month, Apple and Foxconn announced they would share the initial costs of improving Chinese factories where millions of iOS devices are already built. In February, wages were raised, on average, 21 percent for its workers and last month the two companies reached an agreement to hire new workers and cut overtime for existing workers.