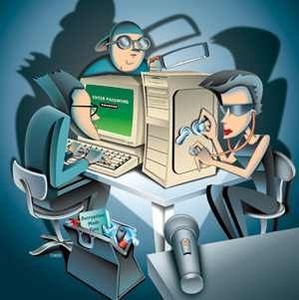 Felix Roque, the mayor of West New York in New Jersey, has been arrested after hacking a site that was calling for a recall on his election.
Roque allegedly had his son Joseph hack the site and then threaten the creator. Both have been arrested.
Started in February, the recallroque.com site was created by other Hudson County government officials.
Joseph Roque conducted Google searches for "hacking a Go Daddy site," "recallroque log-in," and "html hacking tutorial" and was finally able to gain control of the account. On February 8th, the wanna-be hacker cancelled the domain name and killed off the site.
The very next day, Mayor Rogue
called the owner of the site
, claimed that he knew the man was responsible for the site and also said he had "a friend in high level of government who had shut the Recall Website down." The Mayor then threatened that "everyone would pay for getting involved against him."
Roque and his son have now been charged with counts of "unauthorized access to computers in furtherance of causing damage to protected computers; causing damage to protected computers; and conspiracy to commit those crimes."
Each face up to 11 years in prison and a $75,000 fine.