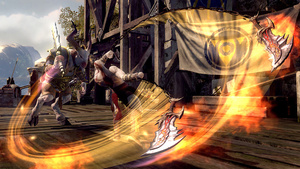 Sony
hasn't let too much slip about its upcoming blockbuster God of War Ascension but today showed off a few minutes of gameplay that look just as awesome as past games in the series.
Other than explaining that the game will offer a cooperative mode, there is still little else revealed about the game, which is a Playstation exclusive and one of the most popular series for the consoles, ever.

The game is set for release in March 2013.