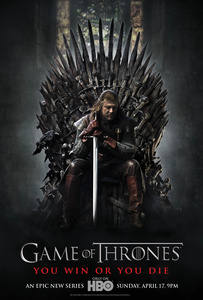 HBO's blockbuster series 'Game of Thrones' is the most pirated TV show of the year.
The show is averaging 3.9 million downloads per episode, almost at the same level of viewers it has on TV, which is 4.2 million.
Many claim the high-level of piracy is due to availability delays in other nations, like a one week delay in Australia even if you are an HBO subscriber. In the U.S., the high price of HBO and need for a cable subscription have turned some off, while many agree that HBO should offer a standalone HBO GO subscription.
HBO Go is the service that allows HBO subscribers to watch original content, on-demand, online and on mobile devices.
Filling out the list were mainly broadcast giants including How I Met Your Mother, Big Bang Theory and
Family Guy
.
Full list (via
Torrentfreak
):