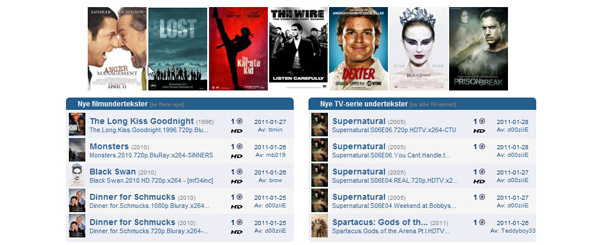 The 25-year-old student owner of Norsub.com has been found guilty of copyright infringement.
Norsub offered downloads to millions of subtitle files for TV shows and movies.
Although they admitted that the man made no money from the site, prosecutors demanded jail time for the charges. In the end, the student received no jail time but will have to pay a $2500 fine.
The subtitle files, which help foreign and deaf people read along with the video, can be downloaded in seconds and enabled through media players like
VLC
, MPC and others.
Norsub
had just
reached one million downloads after three years of operation.
The subtitles were available for many pirated video releases, ranging from
CAM
rips to
1080p
Blu-ray
copies.