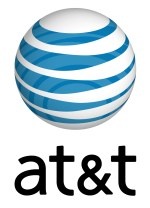 AT&T will give users the chance to sign up for shared data plans starting this August.
Dubbed the "AT&T Mobile Share" plans, new and existing users can choose to move to the new plans where they can share a "bucket" of data, minutes and texts across multiple devices.
Moving to a shared contract is not mandatory but can be done without extending your current contract length.
Each plan can have 10 devices attached and each comes with
tethering
and unlimited texts and voice calls.
"We offer customers a broad choice and the best lineup of plans, now enhanced by Mobile Share,"
said David Christopher, chief marketing officer, AT&T Mobility.
"With these new plans, the more you share, the more you save. They'll be a good fit for a variety of new and existing customers. But if customers want to stay on their current plan or choose from our existing plans, they can do that, too. It's their choice.

"Today we think of people's smartphones and tablets sharing a bucket of data. But in the future we'll see health care monitors, connected cars, security systems and other devices in the home all connected to the mobile Internet,"
said Christopher.
"Our Mobile Share plans are simple, easy and a great value for individuals or families with multiple mobile Internet devices."
The plan: