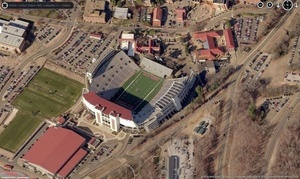 Microsoft
has updated its Bing Maps service with 215TB of high-
resolution
imagery.
The new images cover most of the U.S. and important cities in Europe, Australia, New Zealand and Tokyo.
Dubbed "Bird's Eye," all of the new images were captured at "a 45-degree angle to provide increased detail of buildings and landmarks," says
TT
.
The 215TB is over 1.1 million files and covers roughly 230,000 square kilometers.
Altogether, Bing Maps now covers 1.39 million square kilometers, with a total of 302TB of data.