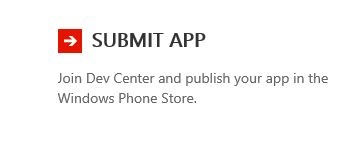 Microsoft
has rebranded the Windows Phone Marketplace to 'Windows Phone Store.'
The company showed off the change during the reveal of the Windows Phone Dev Center.
As with most of Microsoft's new moves,
the change is
in an effort to simplify the company's Windows Phone and Windows 8 integration.
Windows 8 also has access to the Windows Store, but for desktop applications.
In showing off the Dev Center, the company noted:
"The new Windows Phone Dev Center has everything you need to create great apps and add them to the Windows Phone Store for the world to see, try, and buy. You can start creating apps anytime. When you're ready to offer them in the Store, you'll need a subscription to the Dev Center where you can start the process of adding them to the Store catalog."