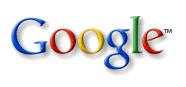 Google has announced today that it will reorganize the struggling phone maker it purchased in May,
Motorola
Mobility (MMI), slashing a significant portion of the workforce.
The company will close 30 of MMI's global offices and lay off 4000 workers, 20 percent of the total employees.

Only a third of the layoffs will be of American workers, with the rest being overseas.

As part of the reorganization, the company will leave unprofitable markets, discontinue building low and mid-range models and focus on a handful of smartphones instead of building dozens and hoping they stick with consumers.

Adds new MMI CEO Dennis Woodside: "We're excited about the smartphone business. The Google business is built on a wired model, and as the world moves to a pretty much completely wireless model over time, it's going to be really important for Google to understand everything about the mobile consumer."

Google paid $12.5 billion for MMI earlier this year, mainly to obtain the company's 17,000-strong portfolio of wireless and mobile patents. The patents will help the company defend against lawsuits in the industry where they have become a daily occurrence.