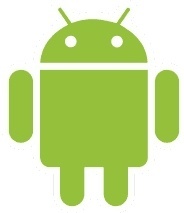 According to Digitimes Research, Android-powered devices will control 70 percent of all smartphones shipped in the second half of 2012.
Despite the highly anticipated launch of the iPhone 5,
Android
devices will continue to grow at a faster pace, increasing its global dominance.
Android shipments will surpass the 400 million milestone in the coming months, up a full 90 percent year-over-year.
Major OEMs like
Samsung
, Huawei, ZTE and
LG
will ramp up production, says the source, and smaller, local brands (including white-box players) will introduce entry-level phones targeted at the average Chinese user.
The report claims
Apple
will ship 125 million iPhones in 2012, a large 35 percent growth year-over-year. Windows Phone shipments will jump to 21 million this year, up 107.8 percent year-over-year. RIM is expected to nosedive, 41.4 percent, thanks to the delay of BlackBerry 10.