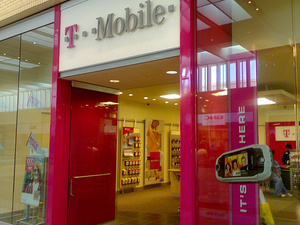 According to leaked memos, it appears T-Mobile will be left out of the iPhone race, once again.
Available now on Verizon, AT&T, Sprint and two regional carriers, T-Mobile has been notably left out when it comes to getting the popular
Apple
device.
In the first memo, we see that T-Mobile management is educating its sales teams on "selling against the iPhone" beginning on September 21st.
Although the date has not been confirmed, Apple is expected to unveil the device on the 12th for release on the 21st.
The second memo shows how customers can save money by bringing their iPhones to T-Mobile, unlocked. Although the devices will not be able to access 3G or 4G data, some customers may find the savings worth it.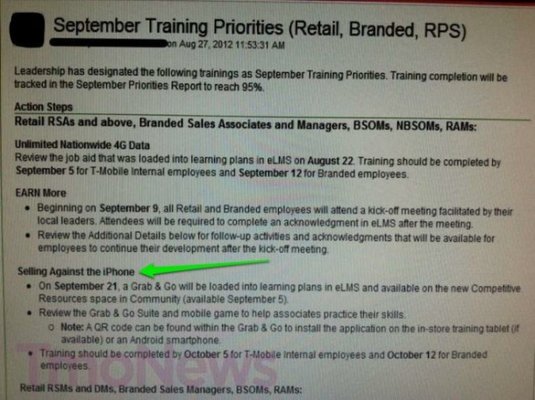 v