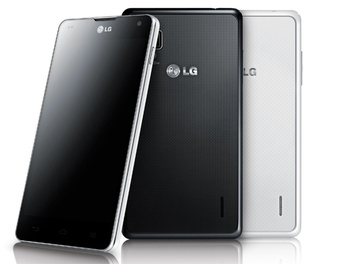 After a week of rumors and half-leaks,
LG
has officially unveiled the Optimus G, their new flagship
Android
smartphone.
The phone is powered by a 1.5GHz quad-core Snapdragon S4, a chip that should blow away the performance of anything currently in consumer's hands.
LG's latest has a large 4.7-inch IPS display at 1280x768
resolution
, along with "G2 Touch Hybrid Display technology which uses a unibody unit that eliminates the gap between the glass and the LCD panel, ultimately reducing its thickness by 30 percent."
The Optimus G has 2GB
RAM
, 32GB internal storage, a 13MP rear camera, a 1.3MP front-facing camera,
LTE
, and a large 2100mAH battery which provides up to 800 charges, compared to 500 for current devices.
Although the phone will launch with Android 4.0.4, an update to 4.1
Jelly Bean
is already in the works.